Details

Category: General Blog
Middlehurst with Tony Hewitt & Peter Eastway - AIPP Grand Masters. Instruction for Advanced Photographers. Exclusive Access to New Zealand's Remote High Country. 5 nights/6 days
Middlehurst is a high end photography retreat for photographers who understand how to use their camera and are ready to learn about the philosophy and aesthetics of art photography and imagemaking.
Peter Eastway and Tony Hewitt visited Middlehurst Station in June 2015 with their Photographic Counsel and fell in love with the location. It feels like 'Middle Earth' and you expect to see trolls and hobbits around every corner. So enamoured are they with Middlehurst that it has now become an annual pilgrimage.
The Art Photography Workshop is limited to six participants.
It will be cold outside and the weather is variable, exactly what we want. The lodgings are basic, classic 'shearers' quarters with shared bathrooms, but the home cooked meals by our hosts, Sue and Willie Macdonald will keep you warm and the cameraderie is first class! 
Now, lock the eight of us away on an amazing sheep station in the remote New Zealand highlands. When you stand on the top of a hill and look out as far as you can towards distant, snowcapped peaks, it's breathtaking to realise this is all one station.
And it's private land, so you can't just go there by yourself. And even if you could, access to many of the locations is only by sturdy 4WDs driven by stationhands, or helicopter pilots who know the area.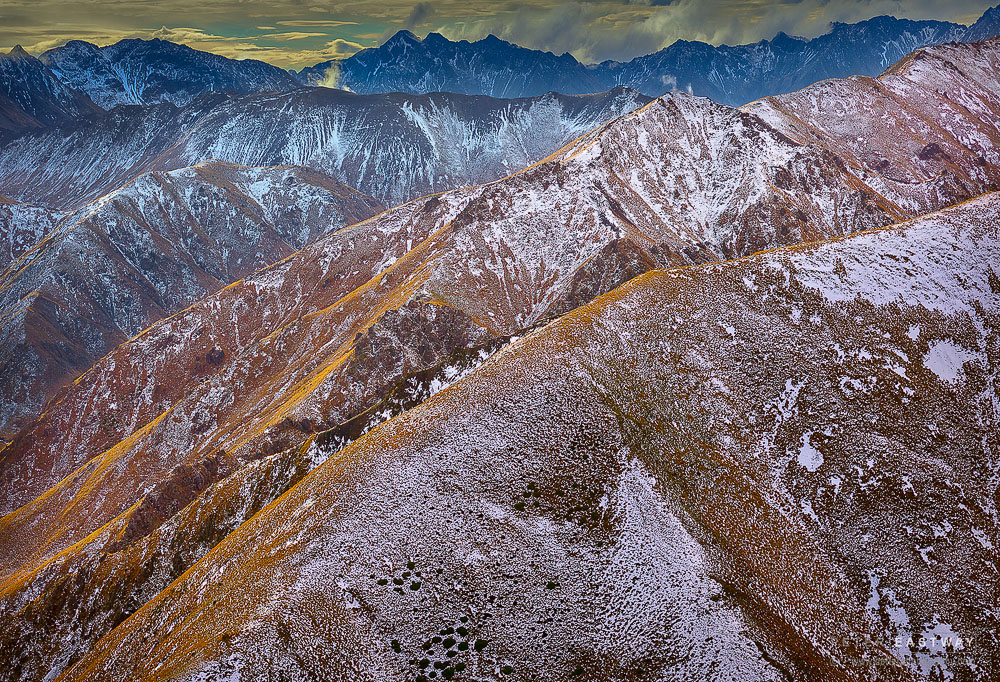 Instruction for Advanced Photographers
Price: $9995 for 5 nights/6 days
Price includes:
Photographic Counsel
All transfer ex-Wellington
All Accommodation
All Meals
Minimum of 4 participants (plus tour leaders) and maximum of 6.
Further details on the Better Photography website, click here.
For bookings and final payments contact Kim on 02 4388 6851 or This email address is being protected from spambots. You need JavaScript enabled to view it.
Details

Category: General Blog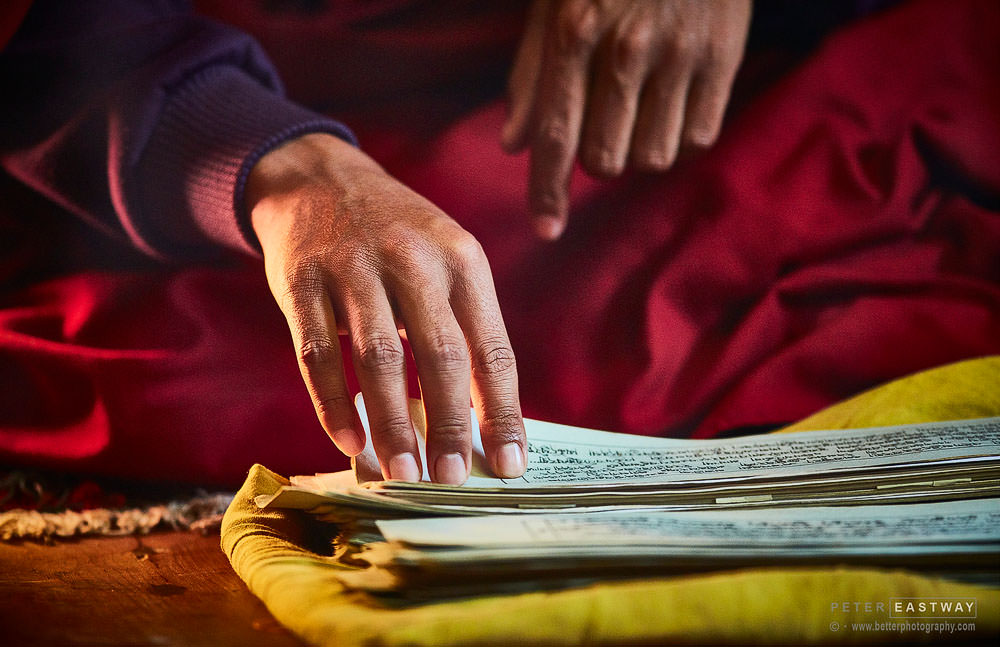 Ceremonial details, home temple, Tshangkha, Bhutan
Canon EOS 5DSR, 300mm lens, 1/160 second @ f2.8, ISO 3200
Most photographers would consider a 300mm lens something you generally use outside for sport and wildlife, especially if it's a large, f2.8 lens with its huge front element and over-sized lens hood. (And do keep that lens hood on as it is so important for maintaining image quality and reducing flare.)
However, I found it a wonderful lens to use indoors during a religious ceremony in a home temple in Bhutan. David Oliver and I are currently travelling through Bhutan on a photo tour, but these photos were taken a couple of years ago on our last trip.
At first, I felt a little awkward holding such a large lens in what was a small space, but once I had the viewfinder to my eye, I forgot about how I looked and concentrated on all the great details in front of me. The advantage of the telephoto was that I could get in very close without physically intruding on monks and their space (and getting in the way of the other photographers). But there are a couple of tricks.
Details

Category: General Blog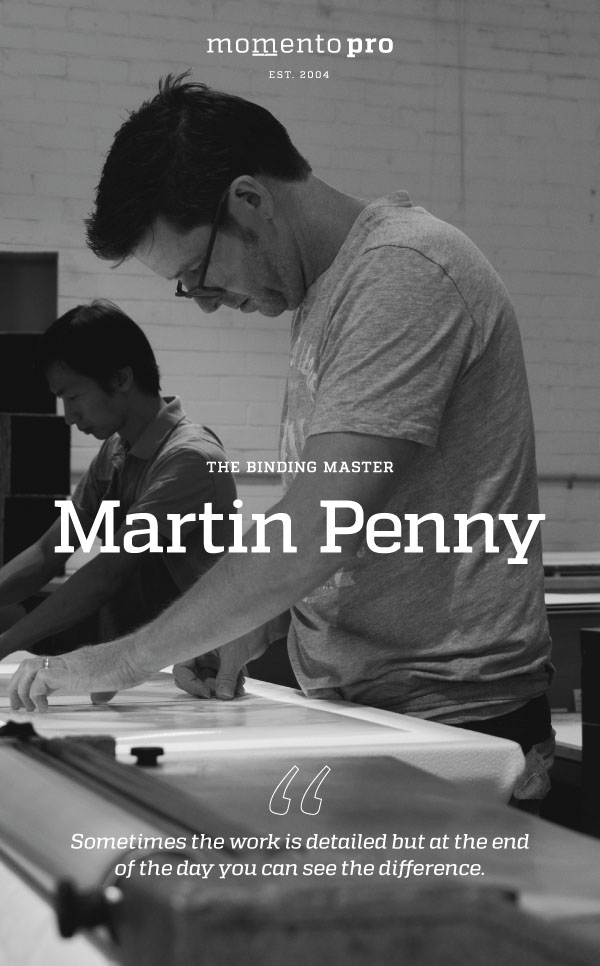 Marty has been binding books for two decades, which means about half a million books have passed through his hands.  We're proud to say that for ten or those years he's been running our bindery, and he still treats every book like it's the most important book on the planet. Here is his story....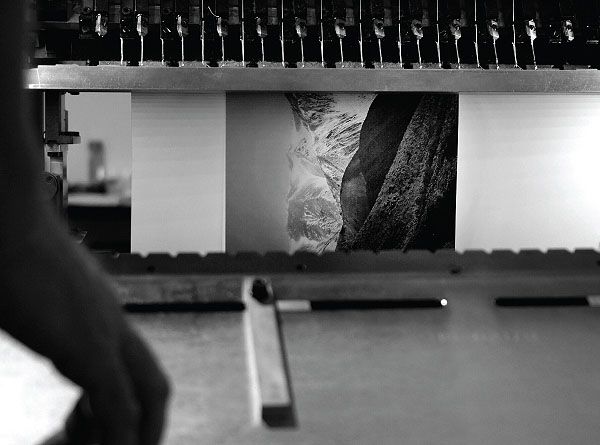 "I got into the business 20 years ago, I married into it. My German father-in-law was a book binder for 45 years and he taught me everything I know.  I love to book bind because I love making things with my own hands.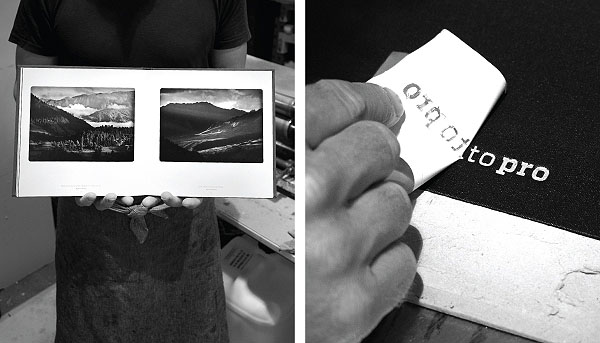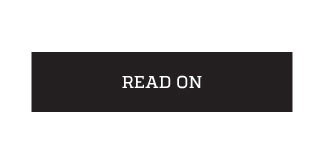 Crafters of fine art albums, premium photo books
+ custom stationery
Join at momentopro.com.au