Details

Category: General Blog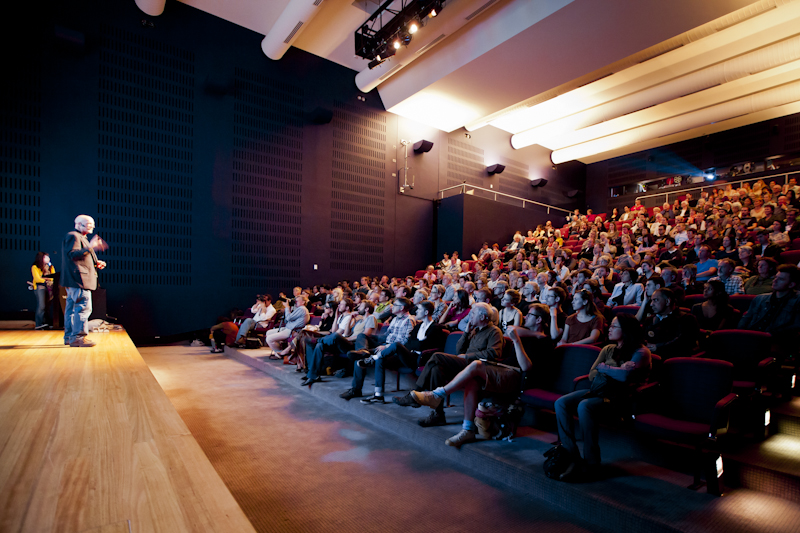 PHOTOGRAPHY - POWER AND PASSION
AN UNMISSABLE DAY FOR ALL LOVERS OF PHOTOGRAPHY
Sunday, 6 May 2018 - 9am to 5pm, Paddington, Sydney.
We all want to be heard, and we all struggle to be seen in a world over-saturated with images, many of them generated by marketing professionals; how do we cut through this soup of images as creators and consumers to deliver our message, be it social, political or artistic?
A single day, jam-packed with experts across Australian and international photography and the art industry who share their passion for photography through presentations and thought-provoking discussions to inform, inspire and answer your questions.
For further information, click here.
Details

Category: General Blog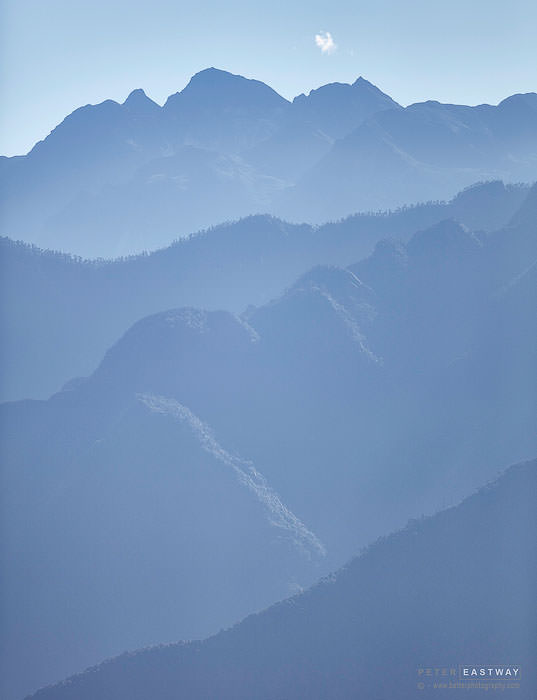 Bhutan
Canon EOS 5DSR, 300mm lens, 1/2000 second @ f2.8, ISO 100
We're told that the best times of the day for landscape photography are early morning and late afternoon, often pushing into pre-dawn and post-dusk twilights. There are a couple of reasons the light at these times is 'superior', beginning with the angle of light as it rakes across the landscape, and also because the light has a colour to it which can be warming and flattering.
The corollary is that landscape photography in the middle of the day is not good. The light is said to be harsh, the colour 'sanitised' and the three-dimensionality is reduced. This is generally true, but not always.
As you read this, David Oliver and I are driving through Bhutan on a photo tour. The accompanying photos were taken on a previous tour and you can see they were taken in the middle of the day. Why?
Details

Category: General Blog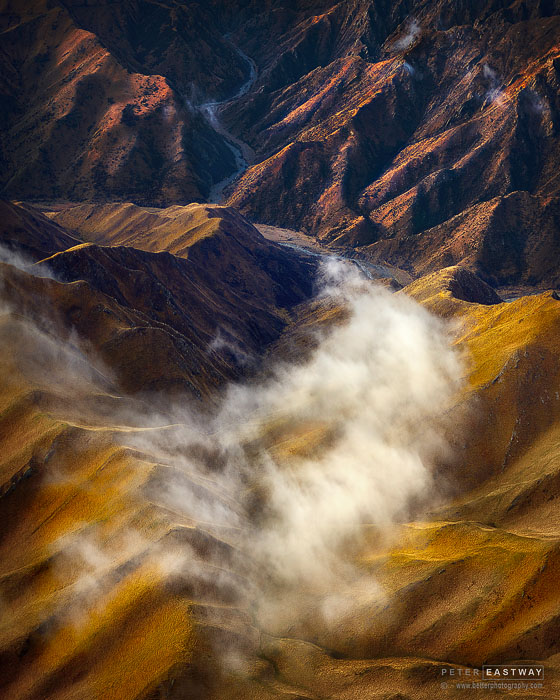 Aerial With Cloud, Middlehurst, New Zealand.
Phase One XF 100MP, Schneider 80mm lens, 1/2500 second @ f2.8, ISO 200
What is our ultimate aim as photographers? I think it is to produce photographs that please us. There is no guarantee anything we do will please another human being, so that seems to be an exercise fraught with peril, even if it's something we all aspire to do. I mean, I'd prefer it if you liked this photograph.
But it isn't necessary. I like it. It's a favourite. It has been sitting on my work-print board for the last month or so as I figure out what I want to do. I love the simplicity of the composition, the tight cropping, the ethereal cloud in the middle. I like the narrow colour palette and the highlights on the wrinkled, crumpled mountain range that sits behind Middlehurst Station.
I believe our ultimate aim is to produce photographs that we like, that we're pleased with. This doesn't mean we don't share our images with other people, or enter competitions, or take criticism and re-consider what we're doing. All of this is part of the growing experience as a photographer.
But if after some time you reach a point where you're pleased with a lot of the photographs you produce, then I think you've made it.
Of course, this is no excuse for complacency. Just because you like it this week doesn't mean you'll still like it next week or the year after. As we grow and develop as photographers, so does our 'taste' and our 'discernment'. Liking the photographs you take today doesn't mean you have become the best you can, but it does indicate you're on the right path!
For readers in Sydney and the environs, please come along to my Evening Atelier at Dee Why RSL this Wednesday evening at 7pm. You can buy a ticket online for $9.95 which helps with catering (tea and coffee), but you can also also pay $10 cash if you turn up on the night!
This Wednesday I have my good friend Steve Gosling from the UK giving a short presentation on his simply beautiful black and white photography. I'll be featuring my Middlehurst images and Momento Pro book (Middlehurst is where Tony Hewitt and I take a small creative photography masterclass each year - we have two seats left for this July).
And what about this photo in black and white? Click through to the website to see if it works as well.